Resonance Phenomena
Resonance phenomena simulated by finite differences and biased noise inputs
In Lecture-21.nb, a second-order differencing scheme that iteratively solved y'' + βy' + γy=0 with the specification of two initial values.
Modify this to add a little random noise to y[i] at each step and observe how this behaves---this version will store the noise added at each iteration so that it can be visualized later....
Setting up a function that takes particular parameters and a "noise amplitude" of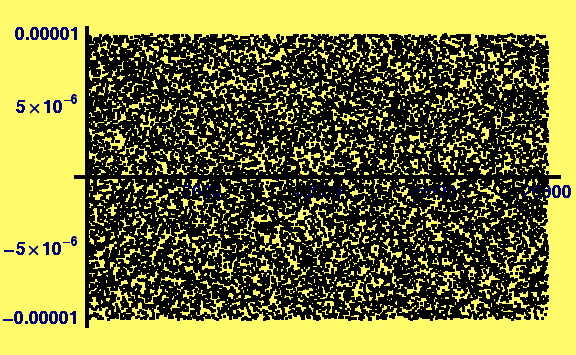 Now suppose there is a periodic bias that tends to kick the displacement one direction more than the other:
Generate the data set---this takes quite a while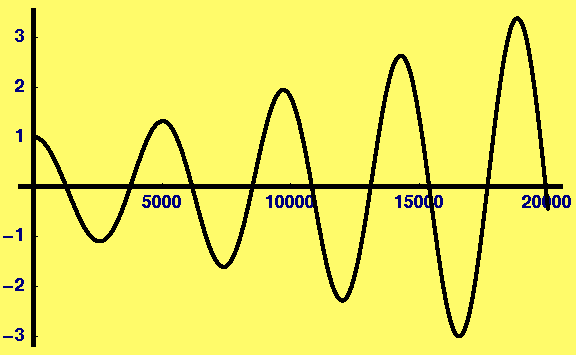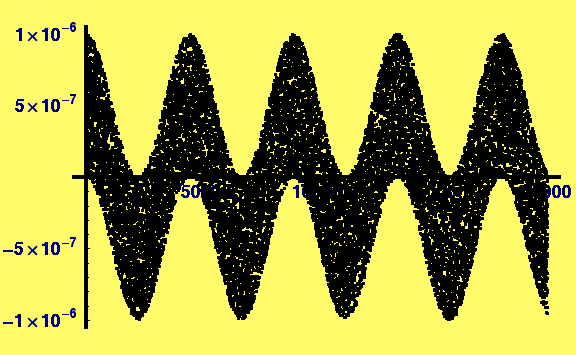 Resonance Phenomena by Solution of the ODE
The "periodic forcing function" can be any periodic function (i.e., a fourier series), but it is a bit simpler to analyze the effect of each mode separately. Below, the forcing function will be assumed to be cos(t)
Solve problems in terms of the mass and natural frequency--eliminate the spring constant in equations by defining it in terms of the mass and natural frequency.
Mathematica can solve the nonhomogeneous ODE with a forcing function at with an applied frequency:
The general solution of the heterogeneous ODE is the sum of the homogeneous solution (i.e., the one for which the right-hand-side is zero) and the particular solution (i.e., the one for the particular right-hand-side of the ODE)
The particular solutions only picks up modes from the forcing term
The homogeneous solution only has he natural frequencies
The General Solution is the combination of two different frequencies--this should give rise to beats if the driving frequency differs from the natural frequency
The following shows that the solution is unphysical when ωapp → ωchar AND η→0
We can determine the behavir near the singularity by looking at the effect of each term above:
1. If the forcing frequency approaches the resonance frequency (ε→0), the solution is unbounded because there is no δ in the first part of the second term's numerator
2. If the viscosity approaches zero (δ→0), the solution will have a linearly growing applitude because of the third term
3. Other cases will depend on how the ratio δ/ε scales.
The following demonstrates the zero viscosity case, needs to be analyzed carefully (as above) otherwise one might miss terms:
Create a Mathematica function that returns the solution for specified mass, viscous term, characteristic and applied frequencies
Experiment by plotting for many different values:
Undamped Resonance: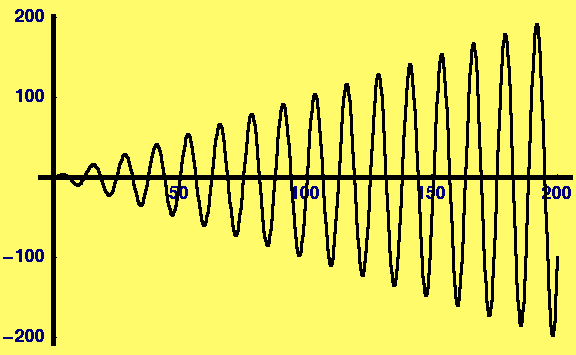 Undamped Near Resonance: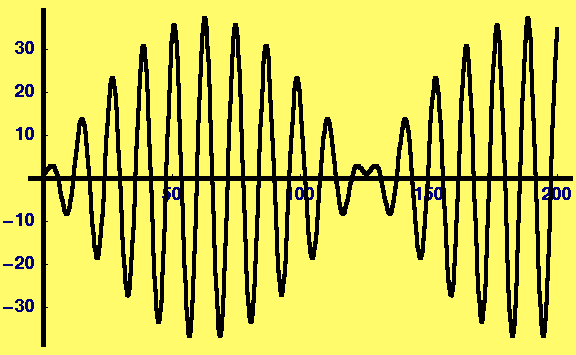 Damped Resonance: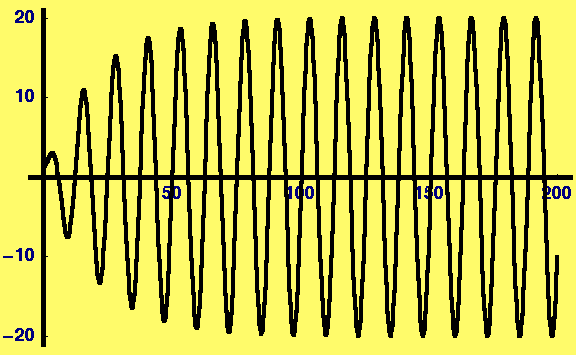 Overdamped Resonance: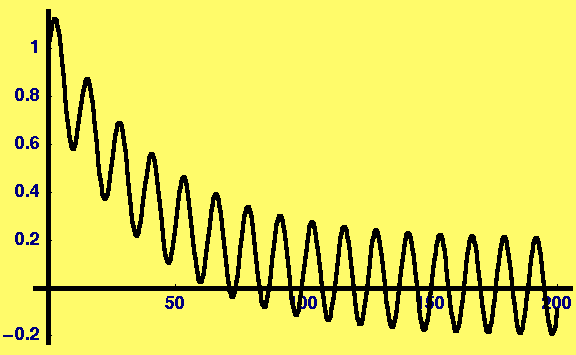 Damped Near Resonance: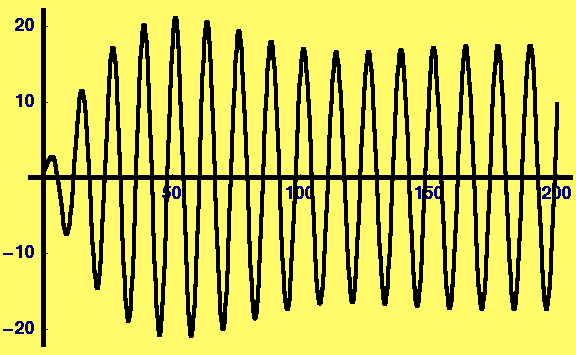 Heavily damped Near Resonance: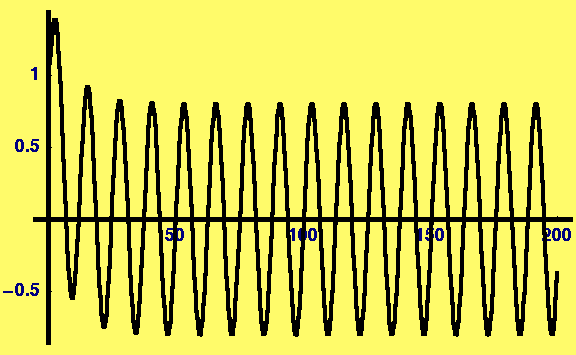 ---