Below is a selection of images from cards and cartoons of George III, George IV and Queen Victoria.
George III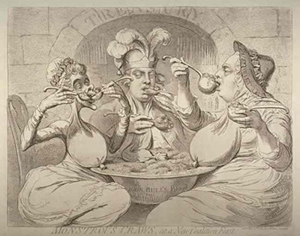 James Gillray. 1787. George III, Queen Charlotte, and the Prince of Wales gorging at the public trough.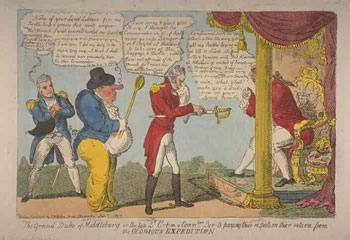 By George Cruikshank, 1809.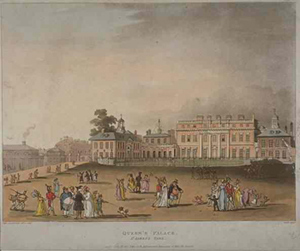 Buckingham House before it became Buckingham Palace, 1809.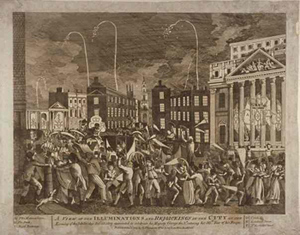 Celebrations in the City on George III's Golden Jubilee.
George IV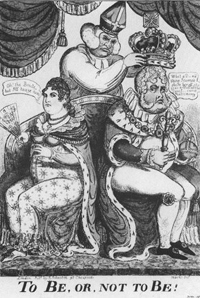 Cartoon of George IV and Caroline by Lewis Marks, June 1821.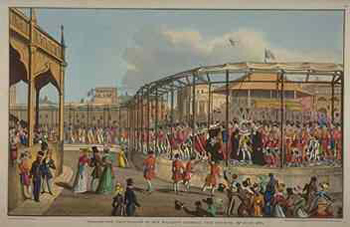 Coronation of George IV.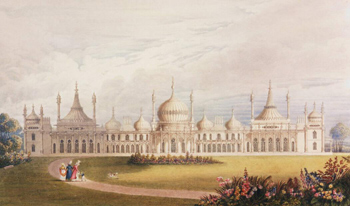 Royal Pavilion, Brighton.
Victoria: The Young Queen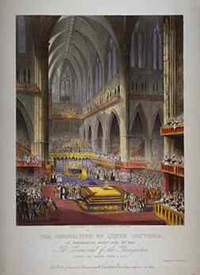 Victoria's coronation in Westminster Abbey, 1838.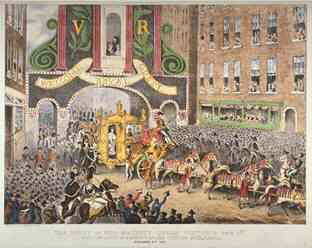 Victoria's entrance into the City of London, 1837.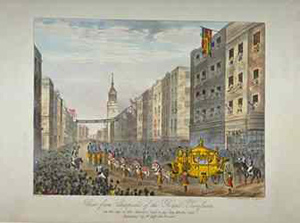 Victoria's Cheapside procession, November, 1837.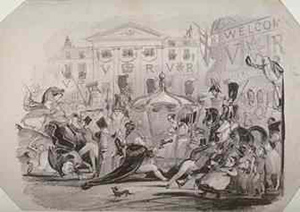 Satirical view of the Lord Mayor presenting the City Sword to Victoria on her visit in 1837.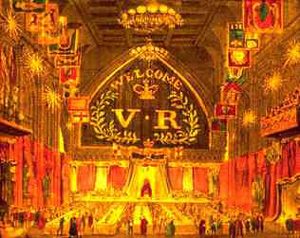 Guildhall interior at a banquet given for Queen Victoria in 1839.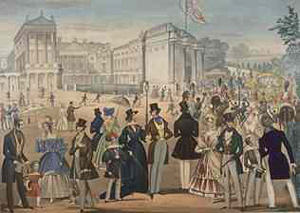 Victoria returning to Buckingham Palace from the House of Lords in 1839.