Alt text:
A quote about happiness is overlayed over a photo of a stream.
Caption:
Finding one's purpose in life can lead to happiness. This course explores theories of happiness. (Image courtesy of
Claire Rowland
on Flickr. CC BY)
Credit:
Image courtesy of Claire Rowland on Flickr. License CC BY.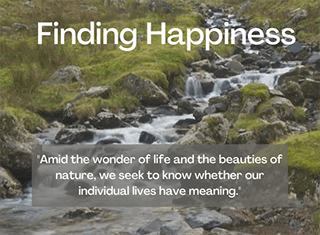 Course Info
Instructor
Departments
Level
Learning Resource Types
Written Assignments with Examples
---