Description:
Visual representation of "check mate."
Alt text:
Several chess pieces hold down and oversized king with ropes.
Caption:
Beyond games such as chess, this course aims to enhance students' strategic thinking in complex interactive real-world environments. (Image courtesy of
Edward Badley
on Flickr. License: CC BY-NC.)
Credit:
Courtesy of Edward Badley on Flickr.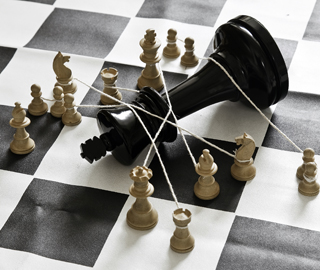 Course Info
Instructor
Departments
Level
Learning Resource Types
Problem Sets with Solutions
---