VistA Computerized Patient Record System
Description:
Screenshot of the VA's VistA computerized patient record system, which integrates access and display of a patient's clinical images and medical history data. (Image courtesy of the United States Department of Veterans Affairs.)
Alt text:
Screenshot of a computer screen with several medical images and personal medical history information.
Caption:
Screenshot of the VA's VistA computerized patient record system, which integrates access and display of a patient's clinical images and medical history data. (Image courtesy of the United States
Department of Veterans Affairs
.)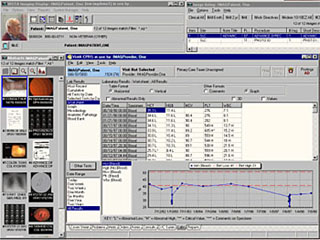 Course Info
| | |
| --- | --- |
| Instructors: | |
| Course Number: | |
| Departments: | |
| As Taught In: | Spring 2009 |
| Level: | Graduate |
Learning Resource Types
groups
Course Introduction