L V Prasad Eye Institute
MIT15_S07S13_lvpei.jpg
Alt text:
A system dynamics service pressure loop.
Caption:
The team used a system dynamics approach to identify key policies and causal relationships within LVPEI's operations that contributed to increased patient waiting time. They presented five short-term, actionable recommendations and five long-term considerations for the hospital to improve its operations.
Credit:
Courtesy of Ali S. Kamil, Dmitriy E. Lyan, MIT Student, and Nicole Yap. Used with permission.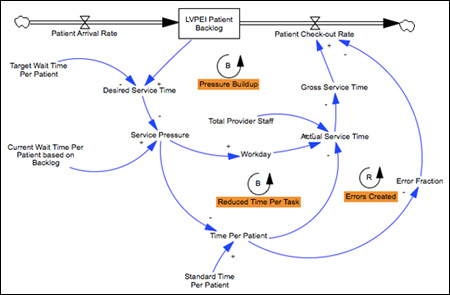 Learning Resource Types
group_work
Projects with Examples
---