| | |
| --- | --- |
| KATE JAMES | MIT 4.213J/11.308J URBAN NATURE AND CITY DESIGN |

- - - > SCORE CASE STUDY: > PART 6
End of Broad Canal

Follow the canal inland to its end.
How would you characterize the endpoint of the canal and its immediate surroundings?
Are there any clues about the canal directly beyond its endpoint?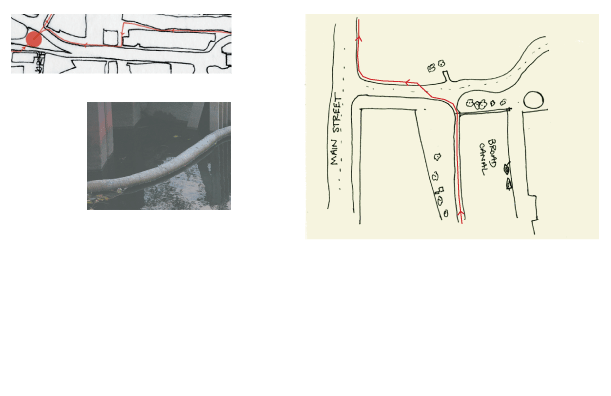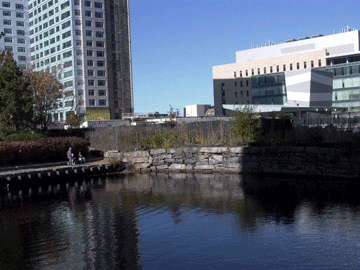 "Surroundings of canal are large, scaled corporate office bldgs. Nice walkway on one side though view to other side of industrial artefacts is not so appealing. The canal ends abruptly. Water is fed into a couple of pipes. No clues of canal beyond its end. Canal is shielded from the street by trees and shrubs."
"The canal ends abruptly and at no place that is notable. However across the street is a small park between the road and the parking lot. The other notable aspect of the end of the canal was that as you walked toward the road the canal ended abruptly, but when you turned around at the end of the canal, the view of the canal and river coming together provided such an expansive view of water. That view made me realize what a wasted resource Broad Canal is."
"The endpoint of the canal and its immediate surroundings were eclectic. There was the feel of the canal being turned into a walkway. Behind it, the contrast of the old tanks, state-of-the-art Genzyme Building, modern Toscanini building. I walked on a path to nowhere, that seems like it would lead to the street, but it was fenced off, terminated in a grassy area. I got a sense it was unfinished, but was wondering if I was missing something in the dark."